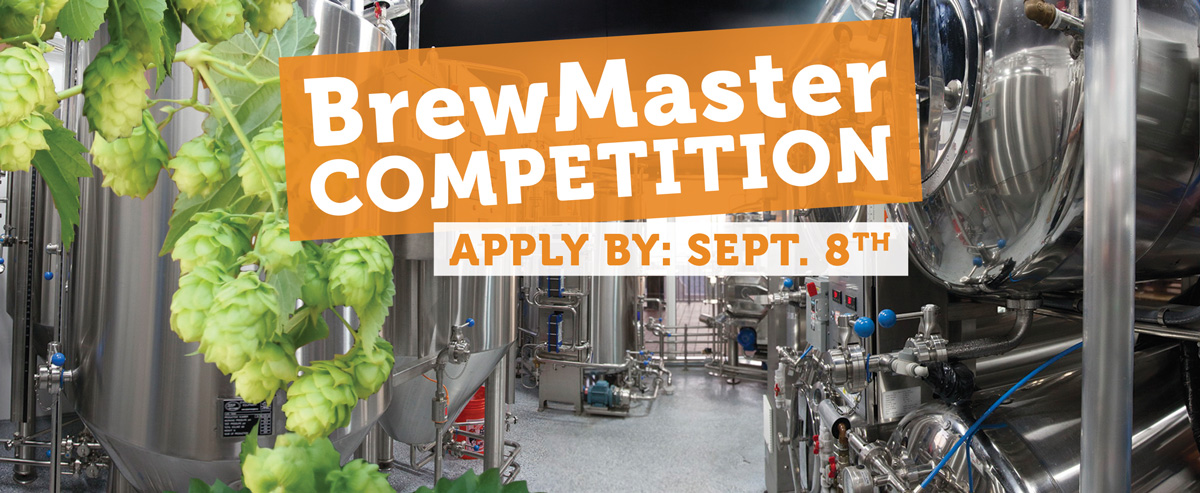 Attention craft beer community!
We're hosting a brewing competition for you to brew YOUR beer at our BrewPub! Brew using our equipment and see it sell at our BrewPub for 2 weeks!
How It Works:
We select 6 brewmaster contestants. Each contestant brews their personal beer recipe in one of the tanks at our BrewPub and we sell it for 2 weeks!
The Prize:
50% of sales of your brew goes back to YOU! If that's not enough you also get the inexplicable glory of seeing your brilliant brew mastery sold at our beachside bar with a view that's TDF! Promote YOUR beer however you wish! Invite friends, family, anyone and everyone whom you'd like to have a pint (or three) of your creation. In addition to this… it might not stop there; if all fits juuust right we may offer a position with Hollywood Brewing!*
What to Expect when Brewing on Our Equipment:
Unlike other craft breweries our brewing equipment is FULLY automated. Once the initial brew is complete everything is controlled through a specially designed app. Our facility transfers beer through stainless steel pipes specifically engineered for brewing, no rubber tubes and no mess. You brew your dream batch of beer in a day and then reap the rewards of seeing it come to life by having FULL control of every aspect from your phone.
What We'll Supply for Your Recipe:
We will supply premium quality basic malt and hop varieties at no charge to you, these will be the same ingredients we use in our personal brews so we can vouch for their quality. Please inquire about specifics. If you have particularly unique ingredients in your recipe, you are welcome to bring those as well.
Deadline to Apply: September 14, 2017
Brewing Begins: Week of September 25, 2017
Conditions & Requirements:
– Applicant must be of legal drinking age 21+. ID scan will be kept for record.
– You will need to submit your recipe for approval pre-brewing.
– No sour beer recipes.
– The equipment must be left in its' original condition.
*Hollywood Brewing is exploring the idea of expanding their team. If the company sees you as the next perfect fit we may extend an offer to join us! This is not a guaranteed prize to any of the contestants and the company reserves all rights to withdraw or proceed with the decision of extending an offer.
A Little Warming Fact:
We'll contribute at least 10% of all sales from this competition to the Save the Manatee Club! More to come on this 🙂
To Apply:
Please email us at hello@hollywood.beer and include the following:
1. Brief summary of your brewing experience.
2. The type of beer you'd like to brew in our BrewPub.
3. The official name of your brew.
3. All of your social media handles where we can check out your skills (please be clear with what social media platform each handle applies to).
4. Your favorite beer EVER!
5. Optional: Include direct links to social media and other articles where we may see some of your previous work and involvement with the beer and brewing community.
We look forward to applications and can't wait for the brewing to begin!
Cheers!